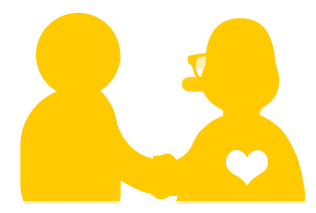 Make that: YOUR Customer's Experience.
We bring a Duck's perspective to how you can "wow" yours.
As humans, we're all customers of SOMEone. Which means that you, too, have experienced customer service that was par, sub-par, so-far-beneath-the-par-that-your-brain-exploded – and once in a rare and joyful day, you are Delighted. If you had to take your pick from those choices – which would you want your customers to have?
We think we know the answer to that. And that's why we view every interaction your customer has with your company with an eye towards achieving that "Wow" factor. Some things are obvious for every company – but our expertise comes in getting to know your business and finding unique ways to achieve customer happiness to put you head and shoulders above your competition. It takes learning your company's personality, your goals, research, and creativity. That's our bailiwick.